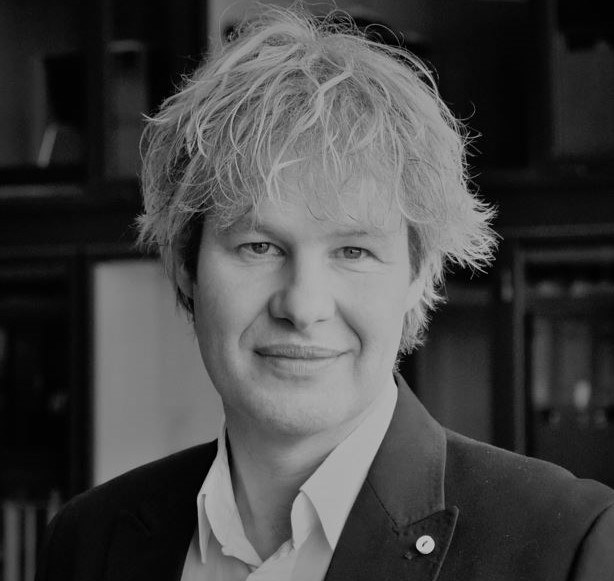 Director
Structural designer/engineer
Arjan Habraken is structural designer and founder of SIDstudio. He has studied civil engineering at the Delft University of Technology and graduated at the Department of Mechanics & Constructions in 1996 with an honourable mention from the Dutch Concrete Association. In 2004 he also completed a second Master's degree in lightweight structures at the Eindhoven Technical University. During his career he worked on many high-level, international projects. He is an experienced project manager and design leader.
His interest in architecture and lightweight structures was a prominent motivation to launch SIDstudio in 2011. With this firm he wants to focus more on the design aspects of structures, always with a strong architectural and sustainable added value and a high level of integration with other disciplines.
His position as Assistant Professor at the Faculty of Build Environment at Eindhoven Technical University, supports this vision and strengthens the relationship between practice, new developments and research. He teaches Resource Efficient Structural Design in which students learn to understand and reduce the environmental impact of the building industry. He is setting up a robotics lab for students to combine desk study with real production. 
Because of his interest in sustainability he is also partner at MDLX b.v.. This firm develops, manufactures and constructs wooden modular buildings. These are made up entirely of prefabricated elements, creating buildings that can be adapted during their lifespan and the elements can be reused for its next destination.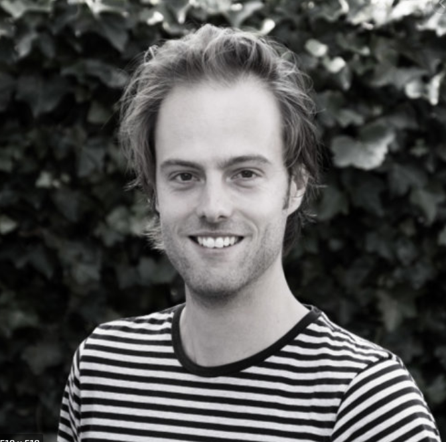 Structural engineer / parametric designer
Tom Godthelp is a structural engineer. He studied structural design at the Amsterdam and HAN University of Applied Sciences. In 2019, he completed the master Structural Design at Eindhoven University of Technology where he graduated on timber Reciprocal Frame structures.
His fascination in technique was the driver for him to study structural design. Today's developments and challenges in construction inspires him to look at structural design in a broad perspective. By using an holistic approach which considers the impact of architecture on both people and nature, he aspires to contribute to efficient design solutions pleasant for both people and nature.
He's an expert in parametric optimisation. He is interested in discussing the production and execution method as this is part of his research towards structural efficiency.  Working on projects of MDLX modular building system brings all these challenges together. 
In his free time he enjoys playing drums in his band, cycling, and working with wood and steel.
Structural engineer / parametric designer
Since 2016 Frits Rooyackers works for SIDstudio on a flexible basis for projects involving parametric design. He is a structural engineer and a PhD candidate at the Eindhoven University of Technology where he simulates the mechanical deterioration processes in concrete sewer pipes subjected to sulfuric acid corrosion. He finished the master Structural Design in 2017 on the dynamic behaviour and performance of adaptive structures.
Parametric design combines his profound interest in technology and programming with his creative side and love for architecture. His aim is to fully utilize the computational capabilities of the computer as a design tool to simulate and optimize parts of a design without sacrificing its in-artificial nature. This way, structures can be further optimized thereby reducing material costs and therefore environmental impact.
In addition he plays in several bands and owns a home recording studio to address his creative side. He dreams of designing and building his own house in the future.
Senior structural engineer
The key area of expertise of Ton Hoogenboom focusses on structural design and analysis. As a Structural Designer Ton is not only interested in solving challenging structural problems but also realizing these innovative (structural) solutions within the context of a sustainable society. His expertise in material is wide, working for over 40 years on steel, wood and concrete structure from design phase to execution phase.
Ton is always willing to share his experience with others making him a favourable person to join brainstorm sessions. He always has an idea to solve or improve structural design issues.
He loves gardening but becoming a grandfather will keep him occupied the coming years. 
Senior structural draftsman
Rob Kamer is a senior structural draftsman with more than 40 years' experience. His work covers all kind of projects from residential, offices, public spaces to infra. It includes the elaboration of projects into working drawings, setting up the digital basis for the calculation models and review the construction on site.
His experience is of high value in a design team pushing the project to a higher level from day one.
In his free time he loves to be outdoor early in the day enjoying the beauty of nature.
Structural engineer / parametric designer

Vincent Staat is a Structural Engineering and Design master student at the university of technology in Eindhoven. Since the start of his bachelor Vincent has been following all courses and projects relating to structural engineering and design and has tried to incorporate parametric methods in designing and engineering for every course.
During his study so far, Vincent has realized that a lot has to change in the built environment to sustainable and future proof and that this requires a change in the way we design and construct structures. By learning and experimenting with parametric optimization tools Vincent aims to help with making the built environment more sustainable and future proof. During his internship Vincent hopes to learn how these parametric methods are applied in practice and how these methods impact the design process and outcome.
Outside of his studies Vincent can often be found climbing the walls in the climbing gym or rolling around on his skateboard in the skatepark.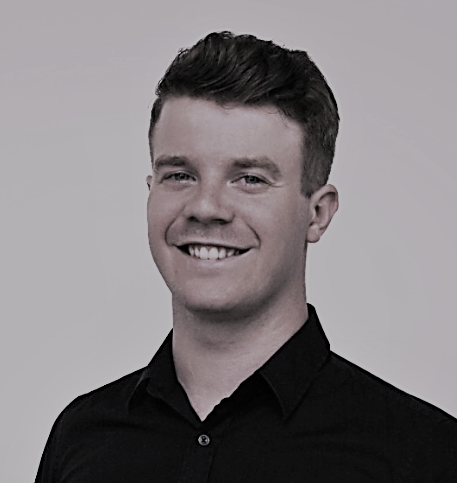 Thom Bindels

Structural engineer / parametric designer / internship
Thom Bindels is a Structural Engineering and Design master student at the Eindhoven University of Technology. He started originally at the faculty of Electrical Engineering, but started a second bachelor's at the Built Environment. Within his studies he tried to combine his interests in both fields, developing an interest in robotics and digital design and manufacturing tools.
The built environment learnt him that it is a complex field that still has a large amount of challenges that must be fixed to ensure a sustainable and durable built environment for all. Using his interest in robotics and digital design, he tries to contribute to the change in how we build and use our resources. During his internship he hopes to bridge the gap between the knowledge gained during his studies and the reality in practice.
In his free time he enjoys music and can be found at many festivals and concerts, or be active on his bike or at the tennis courts.
Matthew Ferguson

Digital production designer
Matthew Ferguson is a designer working at the intersection of design and fabrication. His work involves the creation of digital workflows for parametric design and digital manufacturing, and is interested in the relationships between materials, design, and making.
Matthew earned an Engineering Doctorate (EngD) from TU/e, which focused on 3D printing concrete bridges in a circular economy. He also obtained a Master of Architecture (MArch) degree from The Bartlett, University College London, in Design for Manufacture.
His industry experience includes producing digital production information for residential timber buildings, designing bespoke staircases and structures, and collaborating with artists to realise complex artworks and exhibitions.
He has worked with various design and fabrication techniques, from handcrafted to automated digital production throughout his career, and is enthusiastic about using appropriate materials and processes to create a high-quality and sustainable built environment.