Director
Structural designer/engineer
Arjan Habraken is structural designer and founder of SIDstudio. He has studied civil engineering at the Delft University of Technology and graduated at the Department of Mechanics & Constructions in 1996 with an honourable mention from the Dutch Concrete Association. In 2004 he also completed a second Master's degree in lightweight structures at the Eindhoven Technical University. During his career he worked on many high-level, international projects. He is an experienced project manager and design leader.
His interest in architecture and lightweight structures was a prominent motivation to launch SIDstudio in 2011. With this firm he wants to focus more on the design aspects of structures, always with a strong architectural and sustainable added value and a high level of integration with other disciplines.
His position as Assistant Professor at the Faculty of Build Environment at Eindhoven Technical University, supports this vision and strengthens the relationship between practice, new developments and research. He teaches Resource Efficient Structural Design in which students learn to understand and reduce the environmental impact of the building industry. He is setting up a robotics lab for students to combine desk study with real production. 
Because of his interest in sustainability he is also partner at MDLX b.v.. This firm develops, manufactures and constructs wooden modular buildings. These are made up entirely of prefabricated elements, creating buildings that can be adapted during their lifespan and the elements can be reused for its next destination.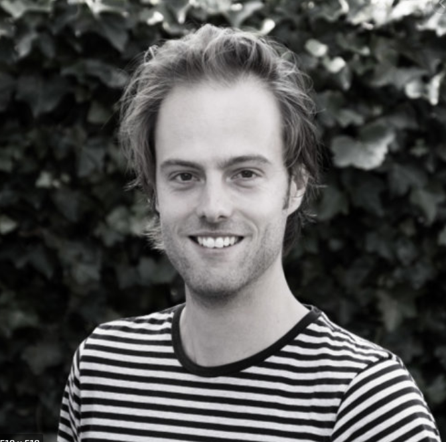 Structural engineer / parametric designer
Tom Godthelp is a structural engineer. He studied structural design at the Amsterdam and HAN University of Applied Sciences. In 2019, he completed the master Structural Design at Eindhoven University of Technology where he graduated on timber Reciprocal Frame structures.
His fascination in technique was the driver for him to study structural design. Today's developments and challenges in construction inspires him to look at structural design in a broad perspective. By using an holistic approach which considers the impact of architecture on both people and nature, he aspires to contribute to efficient design solutions pleasant for both people and nature.
He's an expert in parametric optimisation. He is interested in discussing the production and execution method as this is part of his research towards structural efficiency.  Working on projects of MDLX modular building system brings all these challenges together. 
In his free time he enjoys playing drums in his band, cycling, and working with wood and steel.
Structural engineer / parametric designer
Since 2016 Frits Rooyackers works for SIDstudio on a flexible basis for projects involving parametric design. He is a structural engineer and a PhD candidate at the Eindhoven University of Technology where he simulates the mechanical deterioration processes in concrete sewer pipes subjected to sulfuric acid corrosion. He finished the master Structural Design in 2017 on the dynamic behaviour and performance of adaptive structures. 
Parametric design combines his profound interest in technology and programming with his creative side and love for architecture. His aim is to fully utilize the computational capabilities of the computer as a design tool to simulate and optimize parts of a design without sacrificing its in-artificial nature. This way, structures can be further optimized thereby reducing material costs and therefore environmental impact.
In addition he plays in several bands and owns a home recording studio to address his creative side. He dreams of designing and building his own house in the future.
Structural engineer / internship
Maikel Brinkhoff currently studies Structural Engineering and Design at the Eindhoven University of Technology. However, Maikel did not follow the traditional Built Environment path. During his bachelor's, Sustainable Innovation, Maikel opted for the Built Environment specialization. As such, he was introduced to structural engineering via the course "Statics of Structures." Something clicked for him, and consequentially all his electives revolved around becoming a structural designer.
The message that stuck most from his bachelor's study is the need to change our consumption patterns. As well as our behavior and relation with each other and our planet. Throughout his master's program, his affinity with innovation has led him to strive to digitize the construction industry. Therefore, in his future career, Maikel intends to combine principles learned during his Sustainable Innovation studies with computational design. As a result, learning to use tools like programming and parametric design is what he enjoys doing in his spare time.
Next to study-related activities, he enjoys a frequent dip in the pool to empty his mind by swimming lanes or reading a (fiction) book.