Benthem Crouwel Architects organised the pre-opening of The New Stedelijk Museum in Amsterdam for the people involved in the renovation project. At least two visits are needed: one for the exposed art and one to look at the renovated and new building.
22/9/2012 official opening by Beatrix.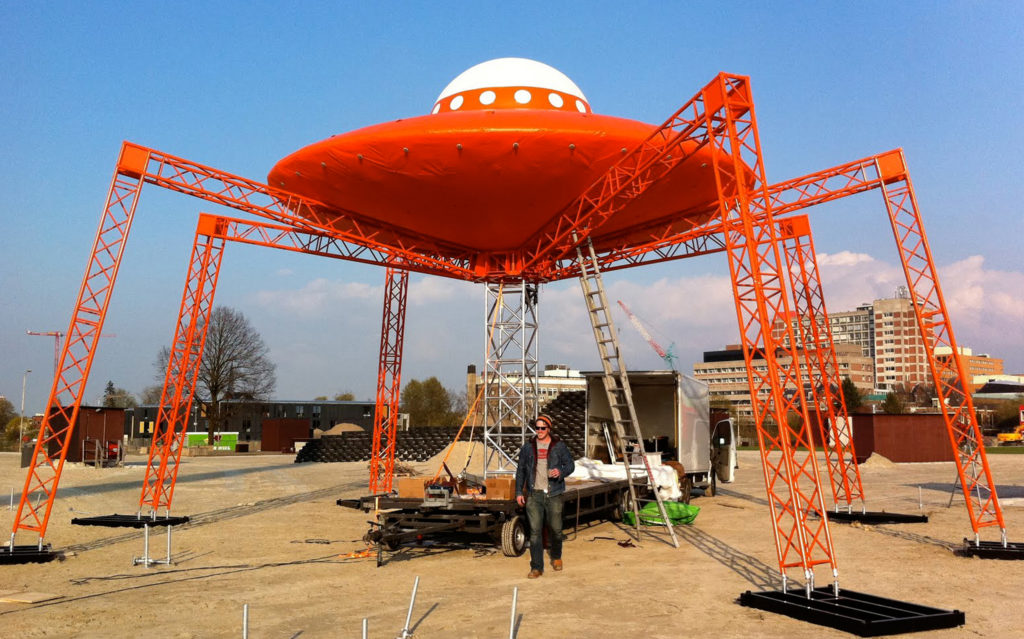 The UfoSpider was embracing a lively dance podium at the Valtifest at the NDSM square in Amstrerdam. SIDstudio was structural consultant of the art-work.